SEOUL, South Korea, April 13, 2023 /PRNewswire/ — Magnachip Semiconductor Corporation ("Magnachip" or the "Company") (NYSE: MX) announced today that shareholder Gilbert Nathan will join its Board of Directors pursuant to the terms of an agreement (the "Agreement") entered into with Mr. Nathan and two of his affiliated entities. Under the terms of the Agreement, Mr. Nathan will immediately join the Company as an observer of the Company's Board of Directors (the "Board") and any ad hoc Strategic Review Committee of the Board (the "Strategic Review Committee"). In addition, reasonably promptly following the Company's 2023 Annual Meeting of Stockholders, the Board will appoint Mr. Nathan as a director. Mr. Nathan will serve on the Strategic Review Committee upon becoming a member of the Board. After the appointment of Mr. Nathan to the Board following the 2023 Annual Meeting of Stockholders, the Board will be comprised of seven directors.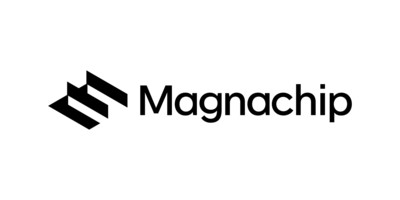 "We welcome the addition of Mr. Nathan to the Magnachip board.  The board looks forward to leveraging Mr. Nathan's financial advisory and consulting experience as we work to continue to enhance the value of Magnachip for our shareholders," stated Camillo Martino, Chairman of the Board of Magnachip.
"I'd like to thank the board of Magnachip for welcoming me. I look forward to joining this board of highly qualified directors and bringing my perspective as an investor to the board as we work together to maximize shareholder value," said Gilbert Nathan, Managing Member of Jackson Square Advisors LLC.
About Gilbert Nathan 
Mr. Nathan is the managing member of Jackson Square Advisors LLC and is the CEO of Keycon Power Holdings.  He currently serves on the board of directors of Ready Capital (RC) and Alto Ingredients (ALTO). He is the Plan Administrator for Mahwah Bergen Retail Group and Mission Coal. Prior to starting Jackson Square, Mr. Nathan spent 14+ years at hedge funds specializing in event driven and distressed debt. He received his BS degree in Management, Major in Finance from the A.B Freeman School of Business at Tulane University.
About Magnachip Semiconductor Corporation 
Magnachip is a designer and manufacturer of analog and mixed-signal semiconductor platform solutions for communications, IoT, consumer, computing, industrial and automotive applications. The Company provides a broad range of standard products to customers worldwide. Magnachip, with more than 40 years of operating history, owns a portfolio of approximately 1,100 registered patents and pending applications, and has extensive engineering, design and manufacturing process expertise. For more information, please visit www.magnachip.com. Information on or accessible through Magnachip's website is not a part of, and is not incorporated into, this release.
Safe Harbor for Forward-Looking Statements
Information in this release regarding Magnachip's forecasts, business outlook, expectations and beliefs are forward-looking statements within the meaning of the Private Securities Litigation Reform Act of 1995 that involve risks and uncertainties. All forward-looking statements included in this release are based upon information available to Magnachip as of the date of this release, which may change, and we assume no obligation to update any such forward-looking statements. These statements are not guarantees of future performance and actual results could differ materially from our current expectations. Factors that could cause or contribute to such differences include the risks and uncertainties detailed from time to time in the Company's filings with the Securities and Exchange Commission. Magnachip assumes no obligation and does not intend to update the forward-looking statements provided, whether as a result of new information, future events or otherwise.
CONTACT:
Yujia Zhai
The Blueshirt Group
Tel. (860) 214-0809
Yujia@blueshirtgroup.com
 View original content to download multimedia:https://www.prnewswire.com/news-releases/magnachip-to-appoint-shareholder-gilbert-nathan-to-the-board-of-directors-301796438.html
SOURCE Magnachip Semiconductor Corporation