SEOUL, South Korea, July 10, 2023 – Magnachip Semiconductor Corporation ("Magnachip" or "Company") (NYSE: MX) announced today that the Company has released four new MXT LV Metal-Oxide-Semiconductor Field-Effect Transistors (MOSFETs)*, using Super-Short Channel technology, to further expand Magnachip's seventh-generation MXT LV MOSFET line-up for battery protection circuits of mobile devices.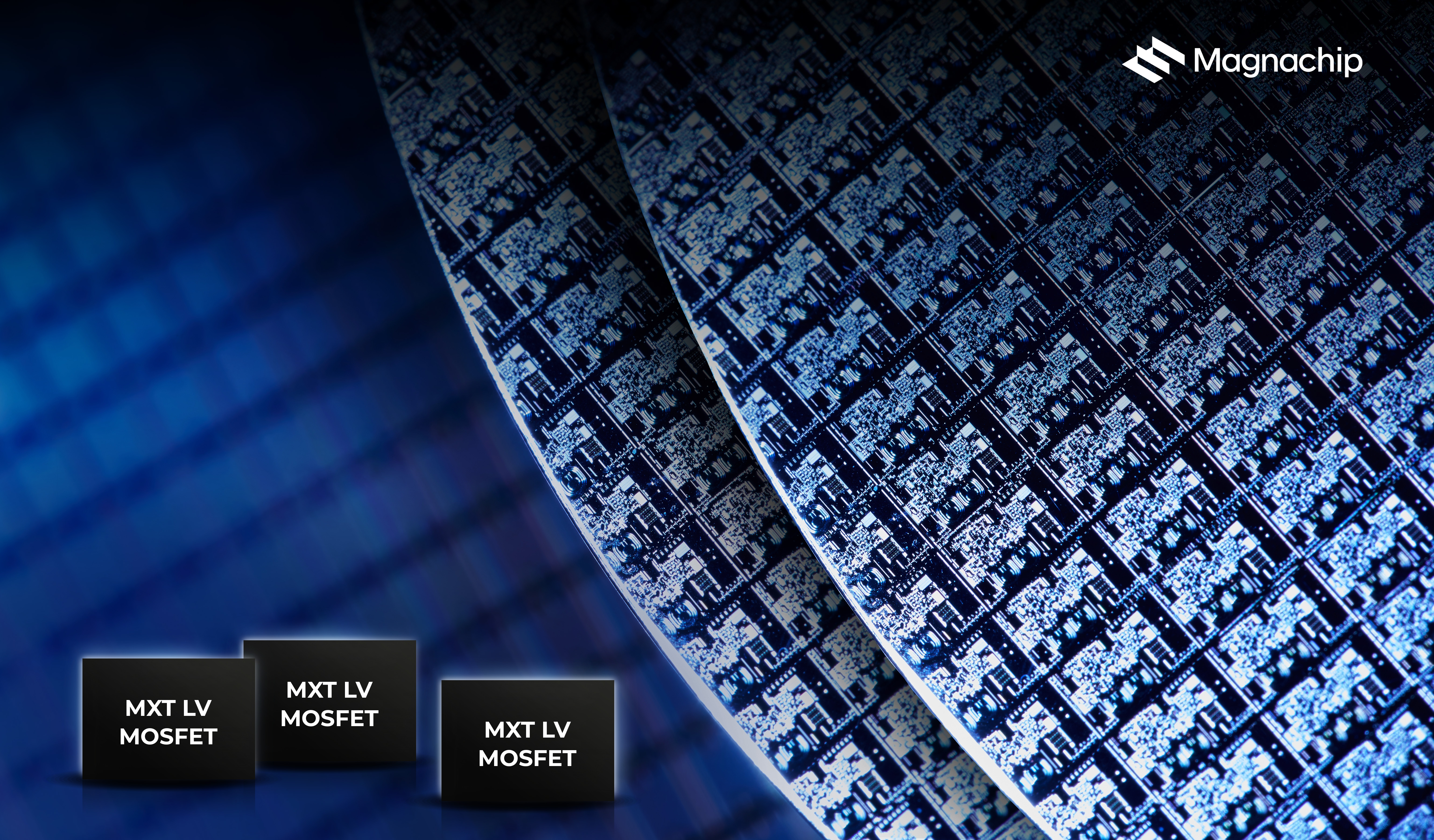 Super-Short Channel is Magnachip's latest design technology to reduce Ron (the resistance of MOSFETs during on-state operation) by shortening the channel length between the source and the drain. The Ron of these new MOSFETs has been reduced by 24~40%, compared to previous generations, and as a result, the battery performance is improved with low power losses when a battery is charging or discharging.
In addition, Magnachip provides customized design service for these products, based on the application specifications and battery capacities, so the sizes of the MOSFETs can be reduced by 5 to 20% respectively.
With these technical capabilities, flexible design and compact size options, the extended MXT LV MOSFET line-up satisfies the various technical requirements of a wide range of mobile devices, from premium foldable phones to wireless earphones.
"Magnachip has released five new MXT LV MOSFETs for battery protection circuits so far this year," said YJ Kim, CEO of Magnachip.  "We will continue to create premium MOSFETs that offer great power efficiency and outstanding performance for mobile devices to solidify our presence in the market."
---
* MXT LV MOSFET (Magnachip eXtreme Trench Low Voltage MOSFET): Magnachip's cutting-edge product portfolio of 12~40V trench MOSFETs
Product features
7th–generation silicon trench technology
Reduced Ron by approximately 24%~40% compared to the previous generations
Enhanced switching speed through low total gate charge
Outstanding thermal properties
Solutions for a wide range of mobile devices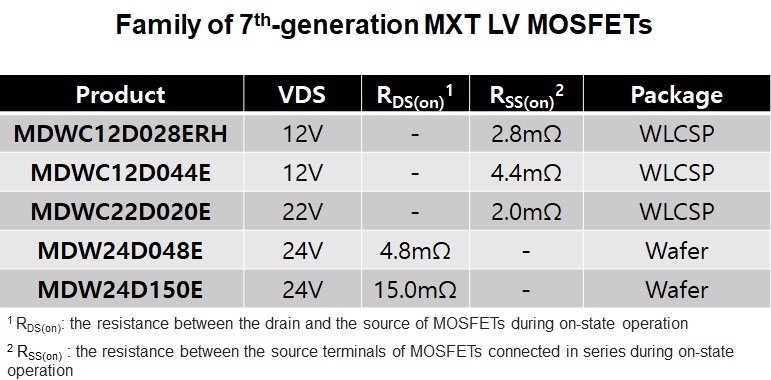 Related Links
Power Solutions > MXT MOSFETs > 12V
Power Solutions > MXT MOSFETs > 24V
About Magnachip Semiconductor
Magnachip is a designer and manufacturer of analog and mixed-signal semiconductor platform solutions for communications, IoT, consumer, computing, industrial and automotive applications. The Company provides a broad range of standard products to customers worldwide. Magnachip, with more than 40 years of operating history, owns a portfolio of approximately 1,100 registered patents and pending applications, and has extensive engineering, design and manufacturing process expertise. For more information, please visit www.magnachip.com. Information on or accessible through Magnachip's website is not a part of, and is not incorporated into, this release.
In the Media
     Magnachip Expands Its 7th-Generation MXT LV MOSFET Line-Up for Battery Protection Circuits of Mobile Devices